Welcome! We are a group of seekers who welcome each other to journey together to explore and better understand what the Spirit is saying to us. We are an Affirming Ministry, acknowledging that God's love is wider and more inclusive than we can imagine, let alone live out. Affirming congregations commit themselves to sharing that news with others who may have heard a quite different message about what it means to be church. Affirming Ministries are Public, Intentional and Explicit in the welcome extended to all. By accepting the welcome offered to each one of us as individuals, we encounter God's inclusive love for humankind in all its wonderful diversity. Whether this is one of many or your first time taking part in this faith community, we hope that your Spirit finds rest and renewal and your awareness of the gift of God's love is deepened.
Welcome to First United Church!
Announcements
Sunday
– You are welcome to join us in person or via live-stream for worship. Links to both Facebook and You-Tube are available on our prayer and care page by 1 pm. Or check out our Facebook page and YouTube anytime during the week.
Text versions of services are available on the "Prayer and Care" page of this web-site.
Mondays Cantare Jubilate mixed voices, community choir rehearses 7 – 9 pm, in the Sanctuary.
Tuesdays – Chair Yoga – Contact the office or Donna Bleakney to register.
Women In Song – women's choir rehearses 7 – 9 pm, in the sanctuary.
On Facebook –
Thursday's you'll find a prayer and upcoming readings for worship.
Friday evening we add another question for "Pilgrim's on the Way", to Facebook and on this page (below).
On Facebook and You-Tube
Saturday's Godly Play videos are getting rolling. You're also welcome to check out some of the previous weeks' stories.
Dec. 4 – 10:30 am Worship live and on-line; Sacrament of Communion;
Fundscrip orders due
Dec. 6 – 7 pm, Community Carol Fest – Supporting local foodbanks
Dec. 8 – Sort & Packing for Christmas Shop
Dec. 11 – 10:30 am Worship live and on-line – Pageant Sunday!
Gathering items for NOW Backpacks & Christmas Wishes
2 pm Women in Song Concert
Dec. 13 – Christmas Shop at Ecole Parkdale School
Dec. 14 – 7 pm, Cantare Jubilate Concert
Dec. 18 – 10:30 am Worship live and on-line
1 pm, join us for an afternoon viewing of "A Muppet Christmas Carol" with popcorn & Hot Chocolate – Admission any items for Foodbank
Dec. 21 – 10:15 am Worship at Season Retirement
Dec. 21 & 22 – Community Kitchen cooking
Dec. 24 – 5 pm Christmas Eve outdoor service online only
7 pm Christmas eve with candles and communion live and live-stream
Dec. 25 – Worship on-line only
Dec. 25 – Jan. 1 – Building/Office closed
Jan. 1 – Worship on-line only
The Holy Family is on the move …
You're invited to join them on the way, perhaps to Bethlehem, perhaps to wherever love is waiting to be born in you. We've posted some weekly pictures and questions for your spiritual reflection below. We invite you to pace yourself! From time to time there will be updates and prayers along the way.
You can make room in your week for a spiritual pilgrimage or you can begin to log the distances you travel in your walking or cycling (please convert your steps/rides to kilometres or miles) and share them with us every week. We're about 3/4 of the way there (7,260 of the 10,114 km from Wetaskiwin to Bethlehem). You're welcome to extend the invitation to others.
Pilgrimage – a journey, often into an unknown or foreign place; in search of a new or expanded understanding of self, others, nature, or the holy. You may travel virtually or physically, on your own or accompanied by others, with the same companions or open to those unexpected guests who come and go. Whether you've a specific destination on the horizon, or an inner space of being, you may discover the transformation happens on the way.
Pilgrims on the Way ~
If we look deeply into what we consume everyday, we will come to know our own nature very well. Thich Nhat Hanh, Zen Buddhist Monk. Adopting new money habits or refining existing ones takes time. Developing a practice of frequent and intentional conversations about our money values, goals and habits is a good start. When you earn or receive money – whether in the form of a paycheck, allowance, cash from doing a job, chore or as a gift – what is the first thing you want to do with it? What did you actually do with it? "Share, Save, Spend" Nathan Dungan
Pilgrims on the Way ~
"There is more to life than having everything." ~ Maurice Sendak.
When we consider how many times each year we have to decide if something is a need or a want, the number is nothing short of staggering. Well thought out definitions of both can be our best allies in the face of the non-stop barrage of consumer messages aimed at convincing us that happiness will come with our next purchase. (Nathan Dungan) I wonder what messages affect your decisions to share, save or spend?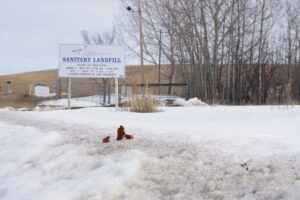 Week 72 – In Solidarity with the Earth
Pilgrims on the Way ~
Convention of Parties is happening Nov. 8 – 18 in Egypt. Egypt's stated intention for COP27 is to make the conference "a radical turning point in international climate efforts in coordination with all parties, for the benefit of Africa and the entire world." We are called to be shepherds of the earth, keepers of the ins and outs. I wonder what you are doing to love God's good creation?
Pilgrims on the Way ~
Our "stranger hunger for ease should not mean a death sentence for the rest of Creation… Weep! Weep!… and I do. If grief can be a doorway to love, then let us all weep for the world we are breaking apart so we can love it back to wholeness again." Braiding Sweetgrass p. 359 I wonder how your grief might love the world back to wholeness? Lest we forget. Lest we forget.
A Sweetgrass braid is burned to create a ceremonial smudge that washes the recipient in kindness and compassion to heal the body and the spirit. "Braiding Sweetgrass" p. 301. I wonder how you participate in the healing of the earth?
Pilgrims on the Way ~
Ceremony focuses attention so that attention becomes intention. If you stand together and profess a thing before your community, it holds you accountable. "Braiding Sweetgrass" p.249 I wonder what ceremonies hold you accountable?