Church Address: 5115-51 Ave, Wetaskiwin, AB, T9A 0V3
Telephone & Fax: Tel: (780) 352-2157 Fax: (780-) 352-7002
Email:
uchurch@incentre.net
Office Hours: Monday and Thursday from 9am to 12 noon. Messages are checked regularly.
Staff
Bookkeeper – Jenny King
Custodian – Merilynne Pilling
Office/Reception – Lori Crittenden
Pastoral Care Worker – Deb Lentz
Minister – Rev. Ruth Lumax
Stay Connected … Follow us on Facebook

Subscribe to our channel on YouTube … First United Wetaskiwin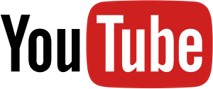 Want to support this ministry?
We want to help you make the most of your donation. So we prefer the first three options which have no or a very minimal administrative fee. Other on-line donation systems including Canada Helps or Paypal take a percentage of the donation for their services. This means less of your generosity makes it to where it can help others. However you choose to share, we are grateful for your thoughtfulness!
You can
– Send an e-transfer to uchurch@incentre.net
– Contact the office to set up a Pre-Authorized Remittance for regular donations, hassle free.
– Drop off cheque or cash donations at the church office, mail in or bring them with you to worship!
– You can also visit our CanadaHelps page at https://www.canadahelps.org/en/charities/118919372RR0001-first-united-church/#donate-now-pane
Thank you!