First United Church is honoured to be a place of comfort in your time of grieving. The death of an individual generates a complex mix of emotions. At the end of a long and/or full life there may be more a feeling of release and celebration. Where the life has ended because of illness or accident or other tragic circumstances, the emotions may include sorrow, anger, fear and shock. However you respond, we encourage you to take the time to be with your feelings and thoughts, trusting that God is with you. Sharing thoughts and feelings with someone you trust, acknowledging the death and honouring the life lived can help you move through grief to a renewed sense of well-being and purpose.
Where will we acknowledge/honour the death and life?
You may choose to have a worship service, a family gathering, or some other ritual that marks the changes death brings about. Services may be held in a funeral home, a church, hall, grave-side or someone's home or farm.
How will we remember the person?
Even though the person has died, their stories, love, presence will continue to be part of your life. Some people write life histories or poem's, sing songs, tell stories or a combination thereof. If you choose to share these at a gathering or service, it helps to keep it brief and focussed.
Music First United has pianists and soloists who are available for services in the church. Funeral homes also have access to musicians for their services. Digital music with live-stream options can be accommodated at either location. Choosing music that reflects the faith of the church and has meaning for the mourners can be very healing. The minister can help you with your choices.
Pictures Some people choose to make a picture collage either on display boards or with a Video presentation media. This can be used prior to, during worship or at the lunch.
Interment may take place prior to, immediately following the service/reception or at later date.
As we live-stream services for families we will put the links and service information on this page.
Service information will be on this site for 90 days, but on our Facebook and You-Tube sites indefinitely.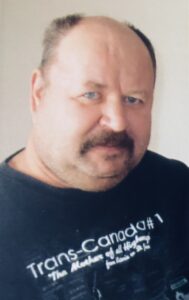 A Service of Thanksgiving and Remembrance was held at 2 pm, December 4, 2023 at First United Church, Wetaskiwin.
Links are available below.