Welcome to First United Church
God calls us to create a community of faith where all are welcome and encouraged to participate fully. No matter where you are from, when you were born, how you self-identify, whom you love, or what you believe. We are a community that encourages free inquiry and searching. We are intentional about creating a safe space where diversity (such as age, sexual orientation, gender identity, health, ability, race, socio-economic status or belief) is valued, even when it challenges us. We do this by living God's welcome, seeking to love as Jesus Christ loves and laughing with the Spirit along the way.
Grace and peace to you all! you can find online worship resources and links on our "Prayer and Care" Page. We are hoping to resume some in person gatherings in October. Please contact the office to find out more. We are live-streaming to our Facebook page each Sunday and working on Youtube link. Links will be available on the Prayer and Care page by 1 pm, most Sundays. As re-launch guidelines and restrictions continue to evolve, we want to ensure the utmost safety for the many partnerships in our community and the people who call First United home.
You can find current worship experiences and resources on-line through the Prayer and Care page on this site or on our Facebook page.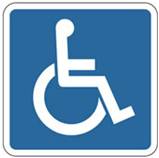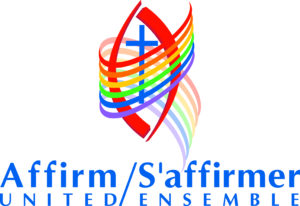 "What is the kingdom of heaven like?" Each time he was asked, Jesus told them a different story. The kingdom of heaven is like the seeds or yeast that grow to provide shelter and food for all; the kingdom of heaven is like a banquet where there is room for all. Whenever we offer hospitality, welcome others, give thanks we come close to the kingdom.
Many of us are spending more time at home over the past months. Some of us will be gathering (safely and appropriately distanced) for Thanksgiving in the coming weeks. For the community that is built whenever people share a meal, worship or work together, we give thanks. Remembering the people for whom there is no home yet, we re-commit ourselves to the work ahead.
I'll invite you to use your imagination as you offer a blessing for wherever you find home. Imagine coming up the walk and pause on the outside before entering your home. Here at the door is where the cold stops and the warmth begins. This is the place you take off your winter boots and sigh with tiredness at the end of the day. In this doorway you will greet neighbours, the postal carrier, and people canvassing for charities. May the entrance to your homes be a step of peace. May the people who are greeted here find hope. May all your goings out and comings in be blessed with love.
I invite you to move further into the home. To that living space, perhaps living or family room, bedroom, the place to shed the cares of the world and unwind. Where you can sit comfortably, snooze or catch up with friends and family. May this be a restful space where you can be fully yourselves. Bless the time spent in these rooms, bless those who take time to relax, time for hobbies, time to recover. May these rooms bring peace of mind and calmness of spirit to all who gather within.
I invite you to move into the kitchen, where the day opens and food is prepared to nourish yourself and others. Bless the artwork and photos that adorn the frig, the dishes and tableware that remind you of people and places dear to you. May love cradle the conversations that happen while meals are prepared and messes cleaned up. May all who enter your kitchen find enough to eat and take pleasure in sharing that care with others.
I invite you to think of the table you will set, the places for people who are most close to you. Over the years there have been and will be different people around it. You will bring a variety of experiences, both gratitude and sorrow to it. I invite you to practice a blessing at this place, to give thanks for the meal, the people who share it, and those who are the source of the food. Remember with respect those who are hungry and commit yourselves to work for a time when there will be no more sorrow, just joy, no more hunger, just plenty.
Holy One, thank you for the blessing that is life. May we in turn be a blessing to others. Amen.